After over two years of stagnation, cancelled tours and empty venues we can finally let out a sigh of relief – big names are heading back to Croatia this summer, and the past week in Zagreb has been really explosive. Only five days after Iron Maiden in Arena Zagreb, we had an opportunity to attend another great gig on the 27th of May at Dom sportova hall – Dream Theater with Devin Townsend as a supporting act.
Devin Townsend opened the night in grand style with song "Failure" by Devin Townsend Project and instantly fired up the audience. The atmosphere got better and better with each following song, thanks partly to Townsend's great communication with the audience, and partly to almost impeccable technical delivery – both instrumental and vocal (the guys from his band were excellent), which was evident especially during the songs "Kingdom", "Aftermath" and "Deadhead".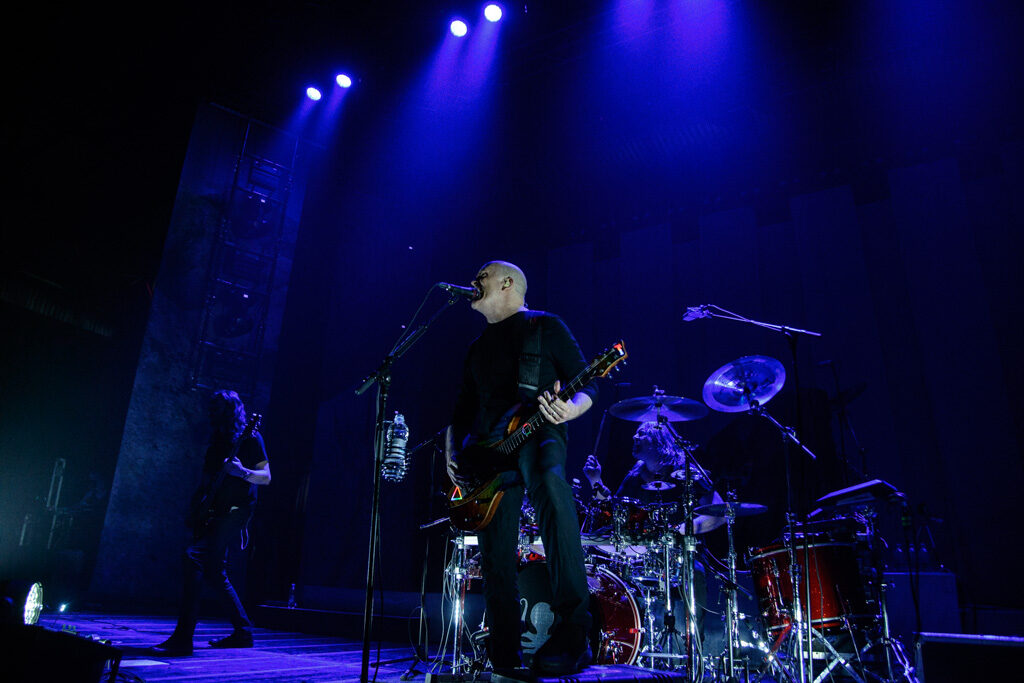 The main appeal of Townsend's style – who says for himself that he simply uses 'genre' as colours in a wide palette – is that he is somehow able to deliver a very specific, one of a kind sound that still fits the prog rock genre. That sound is very complex, but not sterile, and because of that he appeals to the wider audience than most other prog rock bands – his songs are not musically condescending or lectures in technical superiority which get tiring for the ears and mind very quickly. It is a shame that the hall was only half full during his act and only started to fill up as he was finishing his set. We can only wish that he returns to Zagreb as a solo act with the expanded setlist because he left us wanting for more.
After Townsend, the prog rock legends Dream Theater took the stage. They are back in Zagreb after eight years, this time as a part of their big Top of the World Tour which accompanies their new album "A View from the Top of the World". The band which currently consist of John Myung (bass guitar), John Petrucci (guitar), James LaBrie (vocals), Jordan Rudess (keyboards) and Mike Mangini (drums) opened up strong with "The Alien", all of them equally impressive on their respective instruments. Other highlights from the setlist were "Awaken the Master", "The Ministry of Lost Souls" and "A View from the Top of the World". There is no point in talking about Dream Theater's musical mastery, they are known as one of the best prog rock bands for a reason. It is understandable that, to some people, their act is almost too perfect which can make them seem less exciting to listen to. It is a fact that their music is not exactly mosh pit inducing and that they keep the interaction with the audience to a minimum, which was a stark contrast to their supporting act, but that should not necessarily be seen as a flaw. The mental experience of listening to Dream Theater is as if you were immersing yourself in the forever expanding music, similar to the experience of listening to a philharmonic orchestra, and although vastly different in sound they both profit if the performers are a bit "removed" from the audience.
All in all, the concert was a big hit and it was evident that all of the people present were enjoying themselves and that they got exactly what they came for – an evening filled with great energy and great music created by world class musicians.